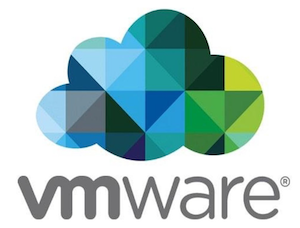 VIRTUALIZE YOUR IT INFRASTRUCTURE WITH VMWARE®
Simplify your IT infrastructure with proven virtualization solutions powered by VMware® vSphere with Operations Management ™, the industry's leading cloud management and virtualization platform.
Virtualization with VMware helps you reduce costs through server consolidation and lower operational expenses through automation, while minimizing lost revenue by reducing planned and unplanned downtime. Reduce capital and operational costs by increasing energy efficiency and reducing hardware requirements with server consolidation.
Enhance business continuity and disaster recovery capabilities for your virtualized infrastructure with enhanced and simplified disaster recovery solutions from VMware® vCenter Site Recovery Manager ™.
Virtualize business-critical Tier 1 business applications, including databases (Oracle Database, Microsoft SQL Server, SAP HANA, SAP Sybase) and business applications (SAP Business Suite, Microsoft Exchange, SQL Server, SharePoint, SAP ), and deliver the best Service Level Agreements (SLAs) and superior performance.
Take advantage of policy-based automation and ensure compliance and performance with a zero-touch infrastructure with VMware vCenter Operations Management Suite for virtualization management.
WHY VMWARE FOR VIRTUALIZATION?
VMware virtualization solutions are powered by VMware vSphere, our proven, robust, and reliable virtualization platform of choice for over 500,000 customers, including all Fortune Global 100 companies. Our innovation and excellence have been recognized by strategic research companies like Gartner, who ranks us in the Gartner, Inc. Magic Quadrant of Leaders as a leader in x86 server virtualization infrastructure.