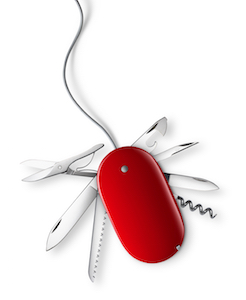 We offer outsourced technical support to companies in the Republic of Panama.
Our goal is to provide you with a continuous, flexible service according to the changing reality of your organization, which adapts to your internal policies, and at the same time complies with the most rigorous security standards.
When comparing our strengths and the proven logistics of our specialized technical support service, they highlight the competitive advantages of our organization:
• We have highly specialized personnel in this type of project, using dynamic procedures that have been optimized over time.
• We have the best technological resources that serve as support to achieve the objectives set.
• Flexibility in our service schemes, adapting to the needs of our clients, maintaining our quality standards.
• Regardless of the tangibility of the deliverables during the execution of the project, our greatest commitment is the availability of quality of service and support to our clients.
Think of us as the IT department of your company, and if you already have technical staff on site, we can support you. We have a team of advanced knowledge level in the area of ​​computer science.
We have the ability to solve any IT problem that your company may encounter.
Knowledge in:
Linux, MAC OSx, iOS, DocuWare, Quickbooks, Tableau, VMware, VEEAM, Nakivo, Android, Microsoft 365, G-Suite, among others.
PREVENTIVE TECHNICAL SUPPORT:
Our preventive maintenance includes, but is not limited to:
Delete temporary files
Fix registry conflicts
Rectification of configurations
License verification
Spyware (Update)
Viruses (Update)
Advice on Security Policy
Recommendations to users to improve the use of their computers
CORRECTIVE TECHNICAL SUPPORT
It is the technical support that is provided by phone and unscheduled visits to solve computer problems that may arise in the day-to-day of your company.
Contact us for more information about our plans and the wide range of services we offer oriented to the area of ​​technical support and technology in general.