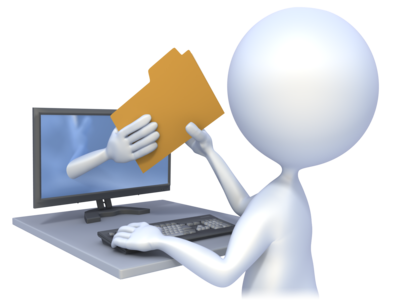 We are aware of the value of information and the impact that the level of efficiency with which information is accessed generates for every business. This is why we provide different services that, complemented by each other, allow the optimization of the management of your company's documentation.
Document Management consists of the execution of a series of rules and practices that are used to manage the flow and cycle of documents of all kinds within an organization.
Our document management service consists of different stages, which we briefly describe below:
DOCUMENT DIGITALIZATION
It is the job of digitizing documents through equipment (scanner).
DOCUWARE
After digitizing thousands of documents, how can information be easily accessed? SOLUTECSA represents the document management solution, DocuWare, the first document management system in the world, with more than five thousand satisfied customers worldwide.
WITHDRAWAL AND TRANSFER OF DOCUMENTS
The documents are collected at the facilities indicated by the client and transferred to the site where they will be guarded by our organization.
Verification of the documents to be transferred, the means that contain them, and their identification.
The transfer is made, it is located in our custody center.
A database is registered with the inventory of the documents in custody.
CUSTODY OF DOCUMENTS
The document custody service is part of the link in the document management chain, as well as a business continuity plan. It consists of storing the client's documents in our custody deposit, which has the ideal conditions to preserve, secure and safeguard said documentation. The physical space and means of transportation that we use to provide the service of safekeeping and custody of files, comply with rigorous security measures in order to ensure complete confidentiality and guarantee the preservation of the state of the documents. The storage space has:
Security 24 hours a day, 365 days a year
Fire prevention and detection
Fumigation
Card and private access code
CCTV closed circuit
Temperature and humidity control
Insurance policy
DOCUMENT ACCESS
The client can consult the documentation that is under our protection, either in person with prior notification, just as they can request that a particular document be sent physically or electronically.
In-Person Consultation: it is a visit by a representative authorized by the client, with prior notification; who will be accompanied by a member of our organization
Document Request: it is an additional service that consists of the physical or electronic sending of a particular document or group of documents, according to the client's requirements.
DESTRUCTION OF DOCUMENTS
We offer the service of destruction of documents by incineration.