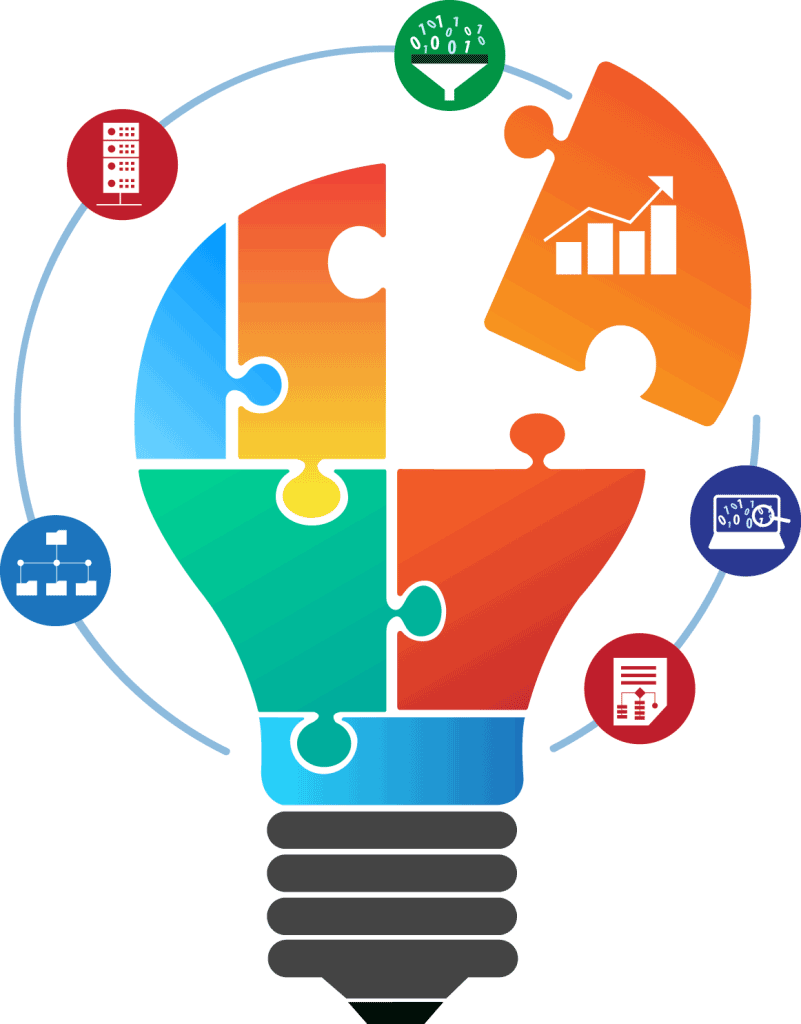 Business intelligence is the process by which companies use strategies and technologies to analyze current and historical data, with the aim of improving strategic decision-making and obtaining advantages over their competition.
Business intelligence (BI) combines
business analysis
data mining
data visualization
data infrastructure and tools
better practices
All of these things come together to create a comprehensive view of your business to help make better decisions based on data, not assumptions.
Diagnostic analysis
Why it happened?
It enables you to quickly understand the causes of events and behaviors to answer critical questions about the workforce. We apply techniques such as data discovery, data mining, drilldown and correlations.
Predictive analytics
What will happen?
The patterns found in your historical and transactional data can be used to identify risks and opportunities for future decisions. Many data mining, statistics, modeling, machine learning, and artificial intelligence techniques are used to analyze current data.
Prescriptive analysis
How can we make it happen?
Based on diagnostic and predictive analysis, neural networks and heuristics are applied to the data to recommend the best possible actions that drive the desired results.
Complex event processing
Analyze patterns in real time. Combine data from multiple sources to understand events or patterns that help you understand more difficult circumstances beyond analyzing the data separately from each source.
Data visualization
Complex questions, quick answers
Viewing your data from a different point of view using tables or graphs to visualize large amounts of complex data is easier than perusing spreadsheets or reports.
The benefits and advantages for companies that adopt business intelligence systems are huge.
At SOLUTECSA we have a group of data engineers who are experts in transforming your company's data into a useful format for analysis, using tools such as Tableau.
Data is the heart of your business, but quality data is the brains of every strategic decision you make.