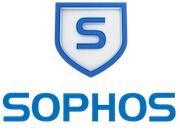 Sophos evolves to meet each new challenge, protecting more than 400,000 organizations of all sizes in more than 150 countries from today's most advanced cyber threats. Powered by SophosLabs, our cloud-native and AI-enhanced solutions can adapt and evolve to protect endpoints and networks from never-before-seen cybercriminal techniques and tactics.
Sophos products enable you to protect all endpoints on your network, from laptops to virtual desktops and servers, email and web traffic, and mobile devices. In addition, the protection of these devices is possible thanks to products that are adapted to your specific needs. We guarantee the security of your network by providing the one thing that no one else can: Simplicity.
Business Protection Against Ransomware
Visibility, protection and response
All-in-one protection
Consolidate, simplify and save
School protection
Simple and affordable control and compliance
SD-WAN and branch
Retail, Branch, ICS and SD-WAN
Endpoint integration
Synchronized security and automated response
Public and private cloud
Protection for AWS, Azure, Nutanix, and Hybrid Networks
Exposing hidden risks
Superior visibility into risky activity, suspicious traffic, and advanced threats helps you regain control of your network.
Stop unknown threats
Powerful next-generation protection technologies like deep learning and intrusion prevention keep your organization safe.
Isolate infected systems
Automatic Threat Response instantly identifies and isolates compromised systems on your network to stop the spread of threats.
Safe remote workers
XG Firewall makes it easy to extend your secure network to employees anywhere.